About the author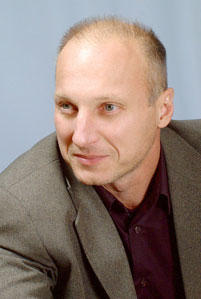 Andrei Kapatsy, Russian, was born on the 4th of June 1961 in Kazakhstan in Cossack village Bolshaja Bukon. E-mail: prognos@yandex.ru
I served in Afghanistan in air assault forces, was discharged as company master sergeant. I have state rewards such as Medal "For war services", Medal "For life-saving".
In 1988 I have graduated from Lugansk Machine-Building Institute with a degree in "Electrical machines and devices", have held a diploma in Electrical Engineering.
I worked as an electrician at locomotive-building plant, as a mechanical supervisor at building, as vice chairman of the executive board of the investment company on questions of economic analysis.
Since 1995 I developed and conducted the projects. I on my own have developed the investment project for extraction of auriferous ores and successfully conducted it during several years.
I have developed by myself many business-plans which were realized in practice. Working in investment company I was engaged in legal tax structuring, economic analysis, concepts generation.
I am keen on TRIZ, scientific prognostication, investment designing and business planning.
In my spare time I prefer mountaineering, diving, meditation. I am constantly in search of new tendencies in engineering and business.
I have built a house, planted a garden. I am married, live in Lugansk, have a son, an adult daughter and a granddaughter.
E-mail: prognos@yandex.ru